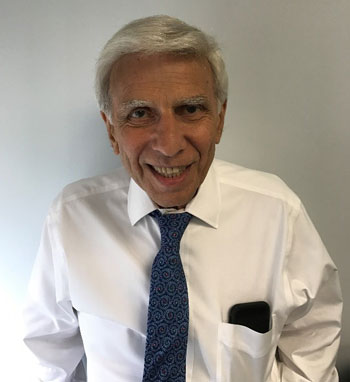 Dr. Edward H. Miles
On March 15th. 2021, Co-Founder of CPS Optical Dr. Edward H. Miles passed away of complications from heart disease. He had been surrounded by his family during his final days.
Dr. Miles grew up in Williamsburg, Brooklyn. He dropped out of high school at an early age to join the Navy to help support his family. During the time he spent serving his country, he studied for and obtained his GED. After his military service, he went on to graduate from Brooklyn College and then attended Illinois College of Optometry, where he earned his degree and became an Optometrist.
Dr. Miles practiced at 888 8th Avenue in New York City for over 50 years. In the early 1980's, as a practicing eye doctor in Midtown West, he recognized the large number of hard-working union members in the area and his vision for CPS Optical was born. Together, with his two co-founders, he assembled a group of Optometrists and offered labor unions a reduced rate on optical services for their membership. Under his leadership, CPS Optical grew from this initial offering, to now covering over 3 million lives with over 500 Optical Providers, primarily serving the labor union industry.
However, Dr. Miles' real success at CPS was not the number of clients he was able to help bring to the company. Rather, it was the joy he received from working with labor unions, and caring for their members each and every day during his 40 plus years at CPS. Additionally, the joy he gained working with his CPS coworkers and his CPS Family.
We have received countless notes from clients, patients, and members alike, all commenting on the care they received from Dr. Miles, and the way he conducted his business with care, expertise, and dignity in every way. We are proud to have had "Doc" as our founder and one of our leaders for so long and he will be deeply missed.
Dr. Miles is survived by his loving wife of over 50 years, his 2 children and 4 grandchildren.